Tickets are cheaper than at the counter

La Perle is the new highlight of Dubai's entertainment scene, at the state-of-the-art theatre in Al Habtoor City. La Perle is the show that will take you beyond the realms of live entertainment. Witness the first-of-its-kind aqua theatre magically transforming from dry to wet in an instant, as performers partake in death-defying dives from as high as 25 m.
The 14-row seating area forms a 270 degrees horseshoe that surrounds the central stage and provides the best view for all 1,300 spectators. Projection screens stretch across the walls, the seats and the dome. With hi-fi speakers built into the walls behind the seats, music and sounds come to life all around you.
The 90 minutes show is taking the audience through the various stages of Earth's evolution, the creation of life and its development to the current urban way of living.
Tickets Price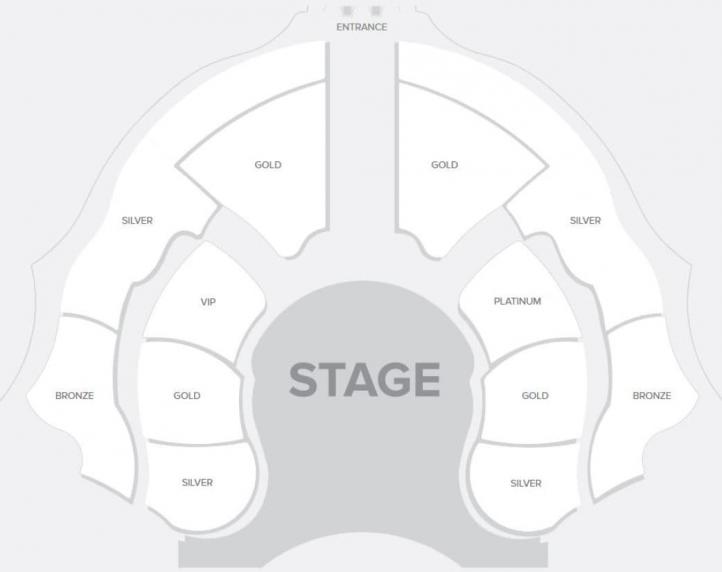 Show Timing:
Tue–Sat 6:30 pm and 9:00 pm

Highlights:
Featuring a cast of 65 artists from 23 countries, the show includes acting, acrobatics, aerial stunts, aquatic effects and much more!
Directed and produced by Franco Dragone, the man who has made the contemporary circus part of the mainstream entertainment in America and has received critical acclamation for his work with Cirque du Soleil and Celine Dion
The theatre, located in Al Habtoor City, is specially designed for the show and includes an on-stage pool, futuristic lighting systems and much more. The theatre can seat 1,300 viewers across 14 rows

Inclusions:
La Perle by Dragone ticket of the selected category
The seats are chosen by the reservation team, based on the best available tickets at the booking moment
90 minutes of marvelous performance
Platinum tickets also include:
valet parking
VIP lounge access with complimentary drinks and snacks
VIP tickets also include:
Welcome drink
50 AED value voucher to redeem in La Perle souvenir shop
valet parking
VIP lounge access with complimentary drinks and snacks

Know Before You Go:
Prompt booking confirmation
E-tickets to be sent to your email
Dress Code: Smart Casual
Please arrive at the venue an hour before the show to redeem tickets at the Box Office. It is located at La Perle Theatre in Al Habtoor City
Please carry a valid photo ID
Tickets are not refundable or transferable
Transfer is not included in this offer
Kids below 2 years old are not permitted on the show
Kids price is applicable for children below 12 years old (original child passport is mandatory)
There are no refunds or exchanges in the case of personal circumstances. In the event of a show being canceled, a new show will be rescheduled or a voucher will be provided
Photography: Photography is permitted, but usage of flashlights and laser pointers is not allowed at the venue
La Perle reserves the right, without refund or compensation, to refuse admission/evict any person(s) whose conduct is disorderly, inappropriate and/or poses a threat to the security or the enjoyment of the event by others. Please ensure you're not carrying any dangerous or illegal substances to the venue
La Perle is accessible to guests with disabilities
Parking facilities, valet and hire-a-taxi services are available at the venue
Food and beverages are available at the theatre. Outside food and beverages will not be allowed inside the venue

If you have any questions, please feel free to contact us. We will be happy to assist you in WhatsApp or Viber +971543887169