Legoland Water Park is exactly the place where everyone can plunge into the magical atmosphere, and give free rein to their imagination. In this place, the most colorful and creative dreams of both children and adults come true.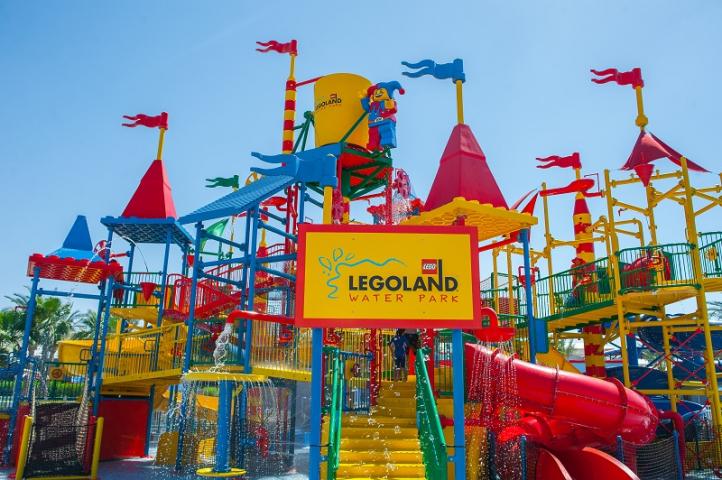 LEGOLAND Waterpark Dubai opened in January 2017 and immediately won the title of the Middle East's first family-friendly park, perfect for children aged 2-12. It is part of the huge entertainment complex Dubai Parks and Resorts, located in a separate area of Dubai, where several more theme parks are located, such as MOTIONGATE, dedicated to Hollywood cinematography, and BOLLYWOOD Park, the amazing world of Indian cinema.
One should remember that Legoland Water Park and Legoland Park are two different parks located nearby and united by a single theme, but the entrance to each of them is paid separately.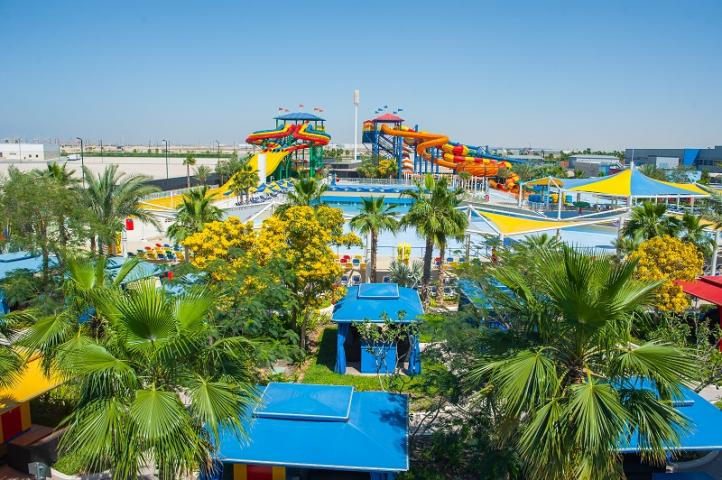 On the territory of the water park, there are 20 different slides and rides, where young visitors to the park can ride on their own or together with their friends. There are no too high and extreme slides here, so every young adventurer will find entertainment to their liking. However, some restrictions in the park (height and age) still exist.
A favorite of many, the Wave Rider is a partially open tube with lots of sharp turns. It makes you feel like you're rushing down a huge wave being pulled down by turbulent water currents. The minimum height to descend this slide is 102 cm.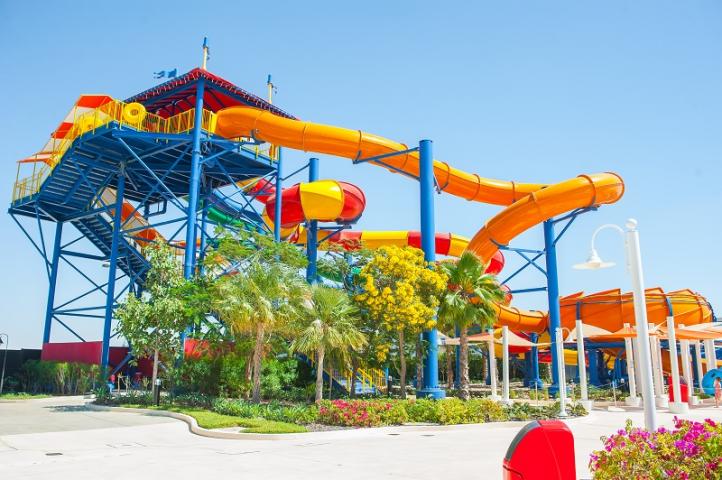 Twist 'N' Spin resembles a mountain river, with sharp turns and rapids. It is created in the form of an open pipe, along which you can go down on a special inflatable tubing both alone and in pairs. The height limit here is from 107 cm.
The Red Rush attraction is suitable for a family or a company of up to 4 people. These breathtaking sharp turns along a wide 95-meter track on a huge inflatable donut will definitely not leave anyone indifferent! Another family favorite is the LEGO Slide Racers, which are perfect for team racing fans. These are six descents originating in closed dark pipes, which make a huge loop. After passing it, you fly out onto the race tracks and make a dizzying descent on special mats. The height limit for this descent is 107cm.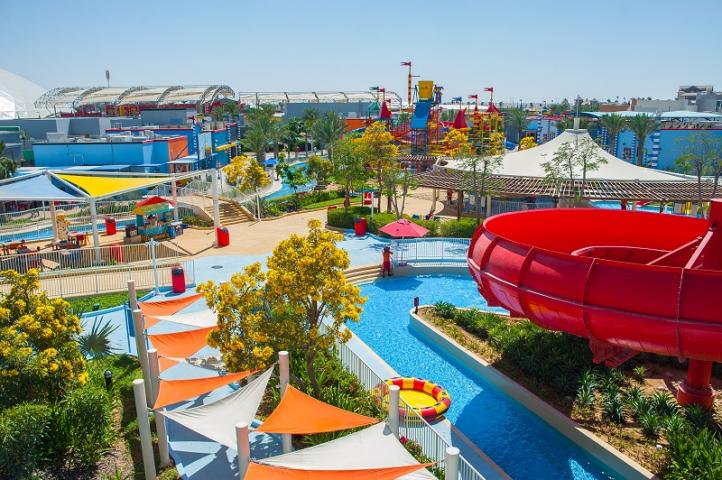 The name of the next attraction speaks for itself: it is called the Build-A-Raft River. Here you can show off your imagination and make a boat or a ship from Lego parts, on which you can go on a really exciting journey of the traditional "lazy river".
The youngest park visitors will like a shallow pool with artificial waves and a Joker Soaker active play area, with many water cannons, funny figures, rope ladders, tipping water barrels, and water slides of all shapes and sizes. Another playground for the little ones is DUPLO, equipped with a warm shallow pool, slides, and swings. Here one can also find one of the many recreation areas with umbrellas and sun loungers, where parents can relax comfortably without losing sight of their children.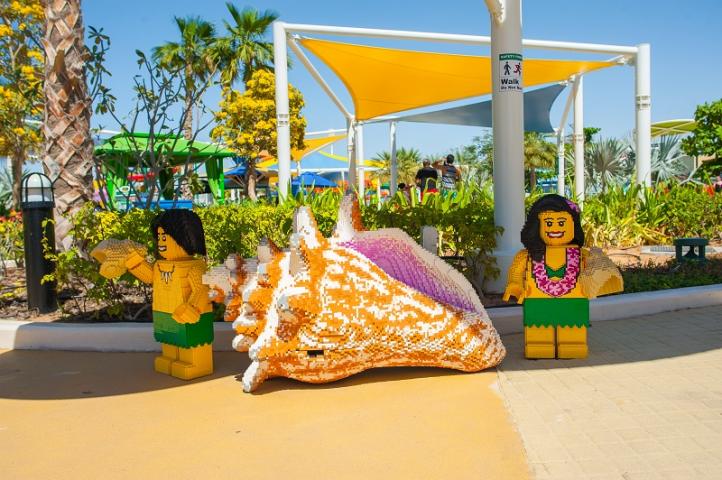 Despite the fact that it is forbidden to bring your own food and drinks to the water park, none of the visitors will remain hungry. There are two restaurants where you can have a tasty and satisfying meal with a variety of burgers, pizza, salads, and other snacks.
So, if you have planned a family vacation in Dubai, and have no idea about how to organize leisure activities for the little ones, you just need to visit the Lego Dubai waterpark.


You can get to Legoland Dubai by city bus DPR1 from Ibn Battuta Metro Station (red metro line). The bus leaves in 7:20, 8:35, 09:50, 11:05, 12:20, 13:35, 14:50, 16:05, 17:20 and 18:35. The opposite direction is to 14:15, 15:30, 16:45, 18:00, 19:15, 20:30, 21:45 and 23:00. One way fare is AED 5 (1.4$)
---

Welcome to the Touristino Dubai website!
You can buy tickets at a discount
«Tours in Dubai» here >>>
---