Probably every child dreams of visiting the Lego theme park at least once in a life. In total, there are 7 entertainment complexes of this brand in the world. One of the latest was opened in Dubai in 2016. This amusement complex belongs to the Dubai Parks & Resorts network and consists of two large areas: the water park and Legoland itself, where one can find a huge number of attractions.
Those who have decided to relax in the United Arab Emirates with their children should definitely visit Legoland Dubai. Despite the fact that the main target audience of the park is children from 2 to 12 years old, adults and teenagers will be no less interested here. Going to Legoland, you need to expect that getting to know the park will take a lot of time.
WELCOME TO LEGOLAND DUBAI
Legoland in Dubai is the only one in the Middle East and also the largest among the entertainment complexes of the same name. In order to simply get around it, visitors will need at least 2.5-3 hours. The park is divided into thematic zones:
⦁ Lego City
⦁ Adventure
⦁ Factory
⦁ Miniland
⦁ Kingdoms
⦁ Imagination
So that visitors can freely navigate the park, they are given a detailed map at the entrance, which indicates the location of each zone. There are over 40 attractions in the park, but children less than 91 cm in height will not be able to try most of them, as there are certain security restrictions.
Now, let's get acquainted with each thematic zone.
FACTORY
The first zone that visitors enter is the Factory. This is a real factory where you can not only see the production process of creating Lego blocks but also participate in it directly. After the factory tour is over, each kid will receive a unique Lego piece with a commemorative drawing.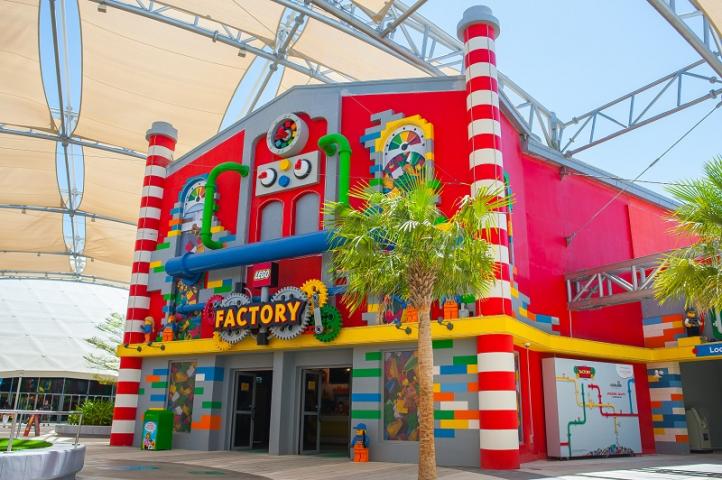 In the Factory zone, baby strollers and electric scooters can be rented. Also, here one can buy sunglasses, sunscreen, and other little things. It is important to remember that water only can be brought into the territory of Legoland. Therefore, if you get hungry, you can eat in this area and order chilled drinks and light snacks.
There is a huge store in Legoland, where the widest range of lego-constructor is presented.
LEGO CITY
One of the most popular areas among kids is Lego City. This is a real mini-city, which is made from the details of the constructor. There are a number of infrastructures that are found in real life:
⦁ fire department
⦁ airport
⦁ police department
⦁ boat station
⦁ ar interchange (crossroads, traffic lights, markings, etc.)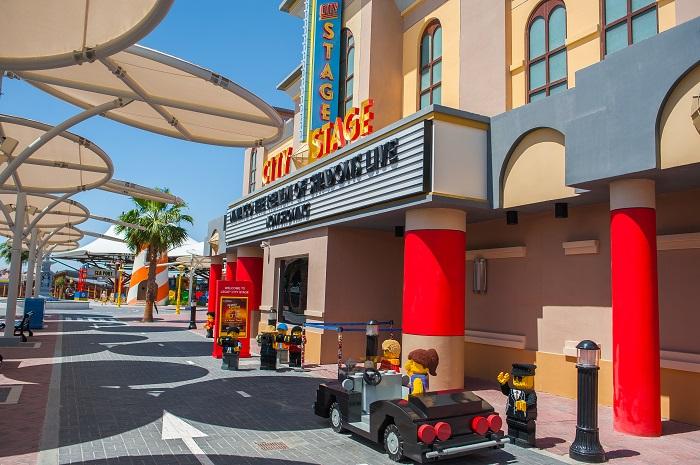 Young visitors can actively participate in the life of Lego City. For them, a driving school is organized here, where you can get a driver's license, and drive around the circuit in a Lego car. Also, children can try on the image of a fireman, a pilot, and more.
ADVENTURE
Adventure is an area where adventures await visitors. Armed with laser pistols, go chasing treasure thieves along the path that passes through the ruins of an ancient temple. The adventure will be really entertaining, and there will be tons of special effects, including real water explosions.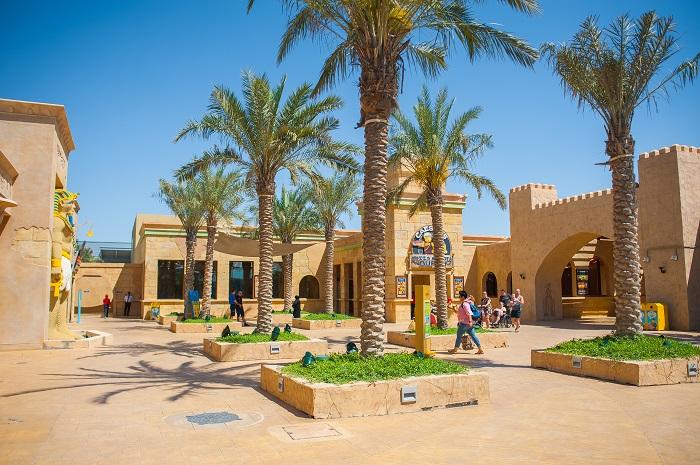 Also in this area, there is a submarine, from the window of which you can admire the life of marine life: sharks, rays and other exotic fish. The creators thought out the design of this zone to the subtleties. Twilight gives mystery and creates an atmosphere of adventurism.
MINILAND
Miniland is an enclosed space with air conditioning. This is the best place to hide from the heat. Since Miniland is located in the central part of the entertainment complex, you can get to absolutely any thematic zone from it.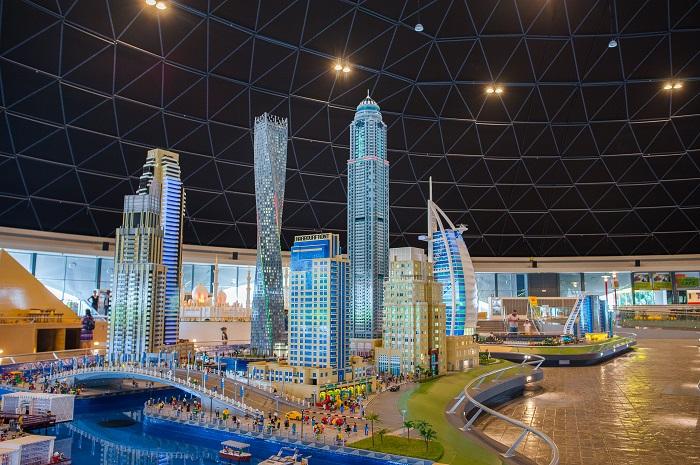 In this part of the park, reproductions of different architectural masterpieces such as the Taj Mahal, Big Ben, Egyptian pyramids, and others are presented. All buildings and technical structures are made of Lego.
In addition, in Miniland one can see mini-copies of bridges, railways, airports, and autobahns. It took more than 20 million Lego bricks to create all the expositions presented in this zone.
Children really like visiting this exhibition. Most of the expositions are equipped with a light installation. Figures can make movements and make certain sounds. Near each such composition, a button or steering wheel is installed, with the help of which it is activated.
KINGDOMS
Once in this zone, you can immerse yourself in the Middle Ages. Children will visit the royal castle and challenge the brave dragon. In the Kingdoms zone, the most extreme attraction is installed - a roller coaster. The train itself is made in the form of a dragon. It can move at a speed of 60 km per hour. The height of the attraction is 6 meters. But, this entertainment is not available to everyone. If the height of the child is below 1 m 20 cm, visiting the attraction is prohibited.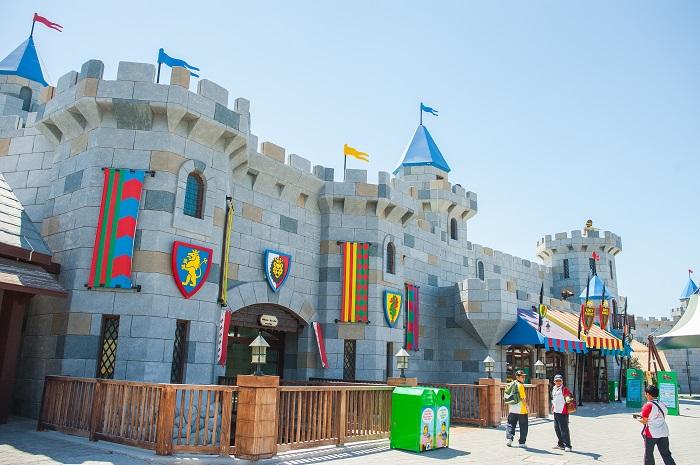 IMAGINATION
If your child is a fan of robotics and construction, he will like this zone the most. Here you can assemble various special equipment, racing cars, jet planes, and much more from lego parts with your own hands. Such activity is loved not only by children but also by adult visitors to the park.
Also, guests of the entertainment center can test the electric car and take part in a real battle of robots (controlled robots).
The Imagination zone includes a 4D cinema that broadcasts ten-minute Lego Ninjago shows. Special effects create an amazing illusion, where children can feel like the heroes of a fairy tale surrounded by puppet characters.
For the youngest visitors who want to test their engineering skills, there is an area with large Duplo Express parts.
Having climbed the "Electric Towers" you will be able to appreciate all the magnificence of the entertainment complex, as from the top of this attraction you can see the whole of Legoland.
You can get to Legoland Dubai by city bus DPR1 from Ibn Battuta Metro Station (red metro line). The bus leaves in 7:20, 8:35, 09:50, 11:05, 12:20, 13:35, 14:50, 16:05, 17:20 and 18:35. The opposite direction is to 14:15, 15:30, 16:45, 18:00, 19:15, 20:30, 21:45 and 23:00. One way fare is AED 5 (1.4$)
---

Welcome to the Touristino Dubai website!
You can buy tickets at a discount
«Tours in Dubai» here >>>
---