According to statistics, the city of Dubai is one of the most visited places by tourists. The pace of its development surprises every traveler. The whole world knows that Dubai is the city of shopping, beaches, 21st-century architecture, and luxury hotels. But relatively recently, it began to claim the title of one of the world's capitals of theme parks. Only for our readers, we have compiled a list of truly worthy amusement parks in the United Arab Emirates. Let's take a look.
---

DUBAI PARKS AND RESORTS
---

Legoland, Bollywood, Motiongate, and Legoland Water Park are parts of the ultimate entertainment paradise called Dubai Parks and Resorts. A separate place in the park is a shopping area with restaurants - Riverland, and a resort for families called Lapita Hotel, as well as the amazing Lego Hotel. Entertainment for every taste can definitely be found here.
If you and your kids are true Lego fans, you must visit Legoland Dubai. More than 40 slides, about 15,000 Lego models, as well as everything one may need for the manifestation of the creative abilities of children of any age are at your service!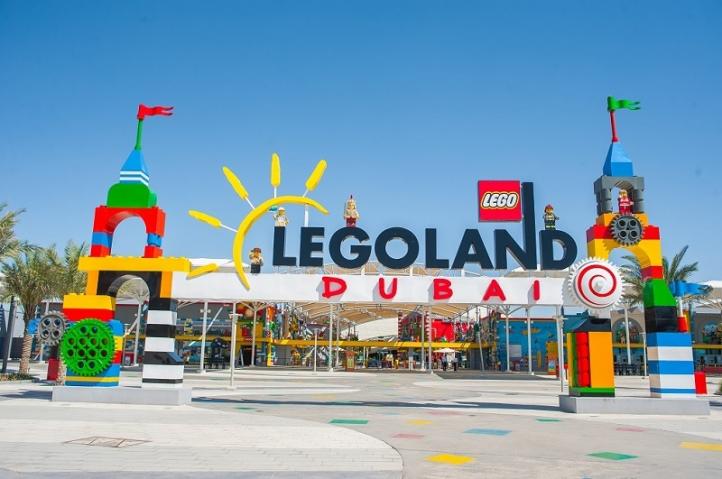 If you prefer water activities, you will definitely not be disappointed having visited Legoland Water Park.
Motiongate park attractions are made in honor of the legendary Dreamworks, Columbia Pictures, and Lionsgate studios. From The Smurfs to The Hunger Games: you'll find plenty of beloved movies and cartoons here!
Another park for moviegoers is Bollywood Park, inspired by the magic of Indian cinema. Here you will find an exciting roller coaster dedicated to the best Bollywood blockbusters. As a bonus, you will have a chance to create your own movie trailer!
Dubai Parks and Resorts will definitely not let you get bored.


---

FERRARI WORLD
---

This place is located near Dubai, on the Yas Island in Abu Dhabi. The main idea of the park is to show the history of the Ferrari brand, interesting moments from the life of its creators, and acquaint visitors with the exciting world of cars.
Here you will find thrilling Ferrari World rides and rollercoasters, the most popular of which is Formula Rossa and a Formula 1 race simulator. Drivers can choose from 20 types of racing rides for this.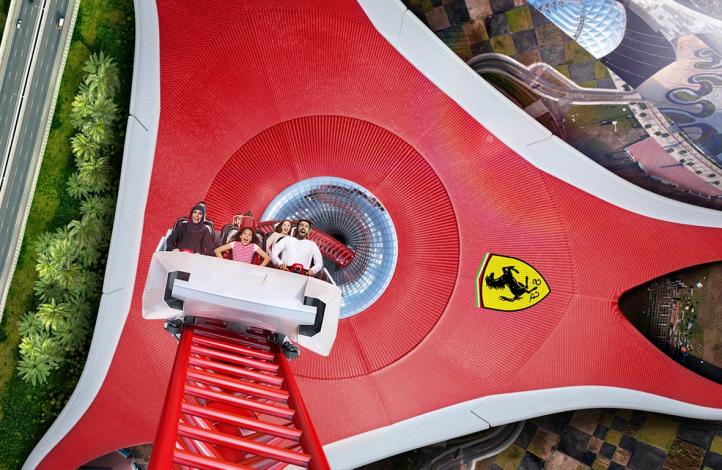 The pearl of the park is the legendary attraction called Flying Aces, which claims to set several records. Flying Aces is a biplane flight simulator that allows you to feel like a real ace and even offers to perform aerobatics.
In addition to attractions, the park is full of many interesting things - for example, an interactive 3D show, the world's largest gallery of Ferrari cars, a school for young racers, and a virtual tour inside the factory of this famous company. If you can't imagine your life without the thrills that only a race can provide you with, then this is the right place for you!


---

WARNER BROS. WORLD
---
The world of Warner Bros. is a true paradise for comic book lovers. Here you can fight evil together with Batman and Superman, make friends with a dinosaur, and visit Dynamite Gorge. Cartoon lovers are awaited by Daffy Duck, Scooby-Doo, and Bucks Bunny.
The park is divided into six themed areas: Gotham City, Metropolis, Cartoon World, Bedrock, Dynamite Gorge, and Warner Bros. Square.
Bedrock is the city where the prehistoric family of the Flintstones lived, and people and dinosaurs lived in harmony.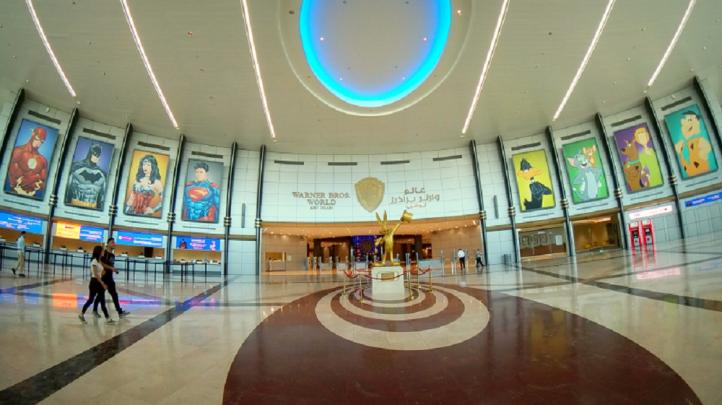 Cartoon World is the largest part of Warner Brothers World. Here you will find all the most beloved cartoon characters - Tom and Jerry, Bucks Bunny, Daffy Duck, and others.
At Warner Bros. Square, you will enjoy the pleasant atmosphere of Hollywood in the early 20th century. There are cafes and souvenir shops here, and in the morning and evening, you can enjoy the All-Star Spectacular show.
A visit to an amusement theme park is an event that will undoubtedly be remembered for a long time. A lot of thrills from such a trip are guaranteed to you. Such an opportunity to plunge into childhood and get a huge amount of impressions is definitely not to be missed!


---

IMG WORLDS OF ADVENTURE
---

IMG Worlds of Adventure is a fairly large leisure and entertainment theme park covering over 14 hectares. The level of attendance of the park breaks records - it can greet more than 20,000 guests a day. On its territory, one can visit roller coasters and other breathtaking attractions that are created in honor of the famous Cartoon Network characters and the legendary Marvel superheroes. Pay attention to the chilling-spirit revived dinosaurs. There are many theme shops and cafes on the territory of the park, as well as a cinema complex with twelve halls.
Don't be put off by the childish look of Cartoon Network carousels - the Powerpuff Girls ride alone is worth it. Save the planet from a robot created by the dreadful Mojo by riding this mind-blowing carousel. Also, meet the familiar characters on a cool playground "Lazy Town". IMG Worlds of Adventure has tons of fun and diverse activities for kids, from the ropes park to the Live Stage Show area, where you'll meet your favorite dancing cartoon characters.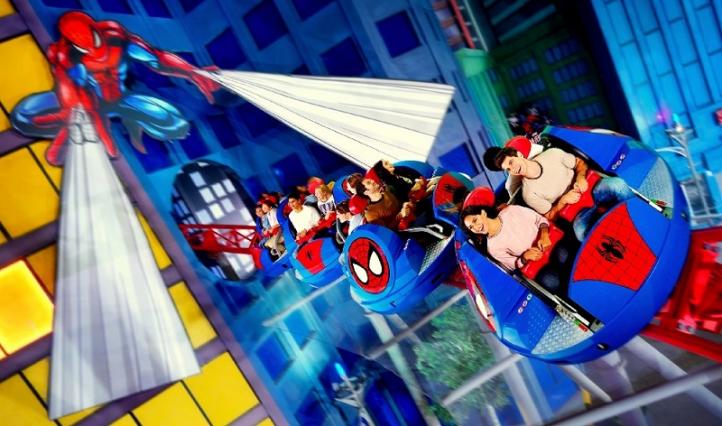 The mind-blowing Thor the Thunderer is the main attraction of the Marvel Zone. Here the insidious Loki will capture you, but the mighty hero will rush to the rescue. However, Loki's plans are not so simple - you will have to fall into his trap more than once. Hold on tight - this attraction is only for the most daring.
"Lost Valley - Encounter with Dinosaurs" will surprise you with the most unpredictable and lightning-fast rollercoaster. Surprisingly, this ride can pick up speed up to 100 km/h in a couple of seconds! This attraction is a great choice for those who wish to ride rapidly through the historical jungles and deserts.
The IMG Boulevard zone is a perfect choice for those who like to tickle their nerves. A haunted hotel will really scare you. Be careful - the selection of staff in this hotel is approached very carefully. Zombies and ghosts will not let you get bored.


---

Welcome to the Touristino Dubai!
Check out our hot offers of excursions, tours, and amusement parks tickets with the discounted rates

«Tours in Dubai» here >>>
---