Almost every tourist has heard about the unique and sunny aquaparks in the UAE, but where can the whole family go to get maximum pleasure? As we know, people want to get a variety of emotions during a short vacation, so where is it possible? We offer to figure out together which aquapark in Dubai is better for an unforgettable family holiday.


---

WATER PARK ATLANTIS AQUAVENTURE
---

This waterpark has long been not only a place for tourists to relax but also the largest water park in Dubai. It is here that all exclusive attractions are collected, which cannot be found anywhere else. A striking example is the unusual steep slide Leap of Faith. Descending from it at great speed, you will find yourself in a transparent tunnel that passes through an aquarium with dangerous sharks. You will literally visit the underwater world of these predatory fish. By the way, you can also get into this tunnel on an inflatable donut from a special entrance.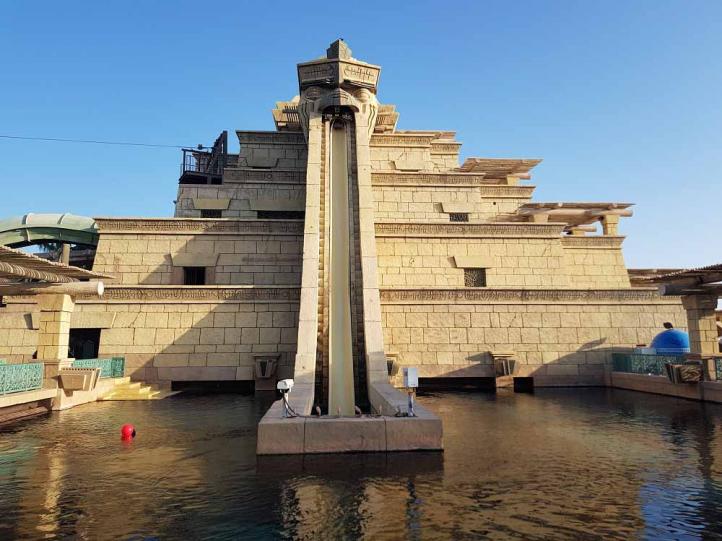 For heights lovers, there is Ziggurat. From a distance of 30 meters, you will rapidly descend directly into the pool along steep paths.
If you want to experience a feeling of fear and delight at the same time, welcome to the roller coaster on the water - The Plunge attraction. Sharp turns, unexpected falls: emotions go wild!
The smallest visitors to this water park have a separate zone called Splashers Play Area. There are small safe slides, children's entertainment, and pools with fountains here.
If you are not an adrenaline junkie at all, on the territory of this waterpark there is a beach with all the amenities: a sandy coast, sunbeds, and cocktails. Here, you can play beach volleyball or relax on the coast side.
There are attractions in Aquaventure both for children and adults, so it is quite deservedly called a family waterpark. Palm trees grow throughout the area, and the scenery is breathtaking.
---

WILD WADI
---

If you would like to enjoy a beautiful view while relaxing, then Wild Wadi Park is the best place for you. Thanks to the open area, the famous Burj Al Arab hotel, which is an iconic landmark of Dubai, is visible from any point. Moreover, as many as 30 cool rides will be available to you, each of which is unique in its kind and will definitely provide you with unforgettable emotions.
Fans of extreme sports will definitely like the 120-meter slide. Here you can enjoy the feeling of a speed of around 80 km/h. It's cool, isn't it? And the style of the Arab Middle Ages will plunge you into the best moments of the past. There is even an artificial waterfall here.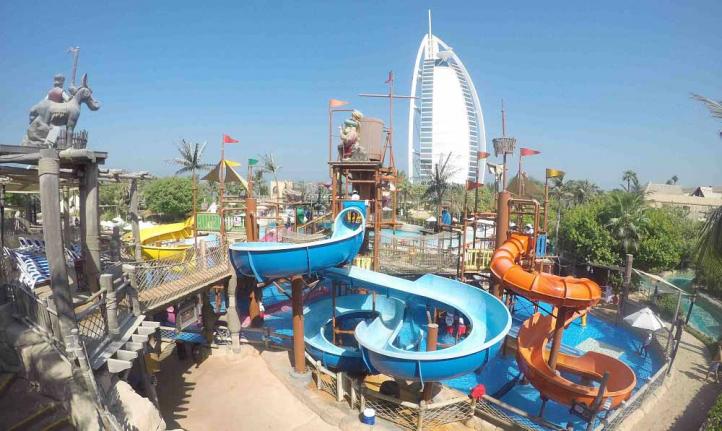 Also, there is Breakers Bay - the largest artificial lagoon in the Middle East. Want your breath to be taken away from rides? Welcome to Tantrum Alley and Burj Surj. Water whirlwinds which you will get into with great speed on an inflatable donut will make you remember such an adventure for a long time.
Visitors to the water park are most attracted by the modernized roller coaster of our time Master Blasters. The feeling of weightlessness and adrenaline will surprise everyone, regardless of age. There is also a surf area here.
It is worth noting that the Wild Wadi water park is one of the safest areas of this type: from perfectly clear turquoise water to 50 lifeguards and medical staff (in cases of emergency).
---

LAGUNA WATERPARK
---

The entire complex is located on the famous La Mer beach and is designed in the same style. This is the first waterpark that is not assigned to a hotel. In addition to unforgettable slides, you will also get wonderful bright photos during your visit here. It is here that you will feel the flavor of Argentina because the whole complex is a copy of the La Boca quarter, located in Buenos Aires.
Conventionally, the water park can be divided into four recreation areas. This provides amusement for children and extreme sports enthusiasts in different sectors, so parents do not have to worry about the safety of their children. Each zone has its own specialization: surfing, rest and relaxation, children, and water slides. However, no matter what section you choose, absolutely each has its own zest. A local tower with five attractions alone is worth it! And what do you think about the slide, the floor of which falls through, and you fly along the water tubes at lightning speed? At the moment when it seems to you that you have arrived at your destination, a new attraction begins!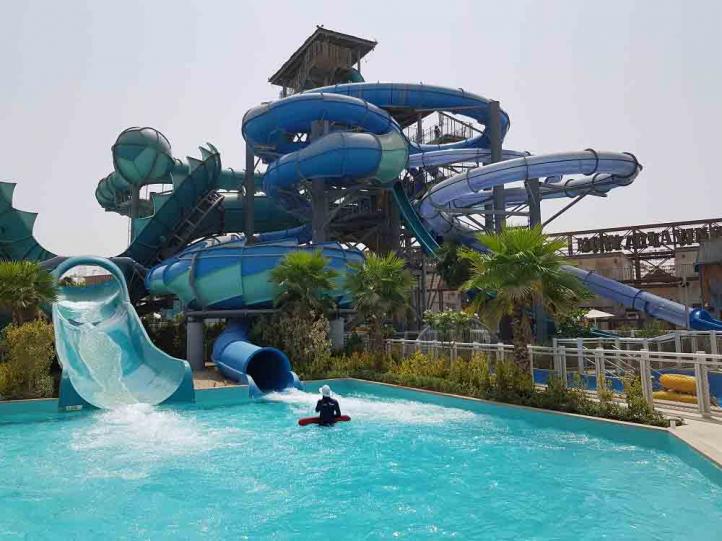 Try to compete who will be the fastest and the first one to get to the finish line. The results will be instantly displayed on the scoreboard.
Be sure to visit the tunnel full of darkness and adventure. Here you will fully enjoy dizzying turns on donuts. On the Constrictor ride, you will forget the meaning of gravity because gravity will be absent on the sharp and unexpected turns. During a break between breathtaking attractions, you can relax in the lounge bar and taste delicious cocktails from professional bartenders. And, of course, there are plenty of children's and adult pools for a relaxing holiday. Besides, there are slides both for extreme sports lovers and for a relaxing holiday in the water park.


---

LEGOLAND WATER PARK
---

If you are looking for the most comfortable and interesting water park for spending time with children, and if you prefer a relaxing holiday, then Legoland will definitely suit you. At least once in their lives, all children played with the Lego constructor. Judging by the name only, it is not difficult to guess in what style the whole complex is designed. In the children's pools, there are plenty of lego water toys that children can play right underwater with. They can also build various figures on the water and have fun together with their peers. There are also meter-long water paths, descents, steep ascents, and unexpected turns.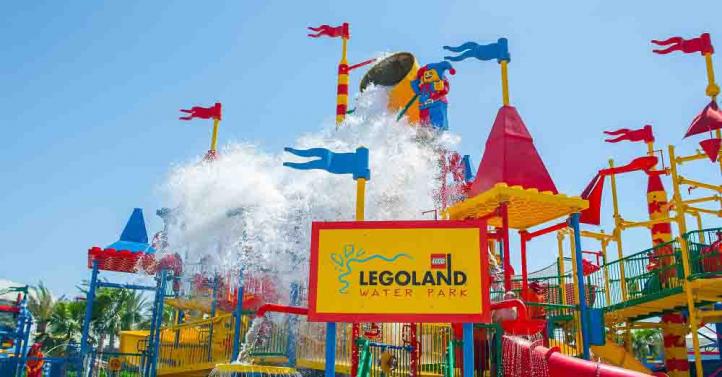 The most interesting feature of the Legoland water park is that your child will be able to show creative talents and assemble a boat, on which he himself will go on a little trip. Every day, children happily come to the Build-A-Boat and create marvels of architecture. When the process of creating is finished, they go inside their creations and "go with the flow".
All slides and structures create a unique atmosphere as if you are a Lego hero who got into a new, amazing fairy-tale land. Adults in this waterpark are no less interested because the number of rides and water slides is large. So, everyone can find a pastime to suit their taste. For example, you can fit the whole family into a huge inflatable ring in Red Rush and overcome all the steep descents from a high hill together. And what about Lego Slide Racers? Get ready to enjoy the indescribable emotions that real surfers experience!
---

Welcome to the Touristino Dubai!
Check out our hot offers of excursions, tours, and amusement parks tickets with the discounted rates
«Tours in Dubai» here >>>
---