In mid-2014, the Dubai authorities announced the start of a grandiose project implemented by Meraas. Over the next two years, at an incredible pace, the suburban part of the emirate, called Jebel Ali, became home to a new center for the entertainment and leisure industry, as well as family holidays. The initial stage of a large-scale complex, which got the name Dubai Parks and Resorts™, was completed incredibly quickly.
In the first stage, such facilities as the original Outlet Village shopping center, the Riverland restaurant, and the landscape complex were launched, which immediately got lots of fans and became favorites for many residents and guests of the UAE. But these were only the first swallows.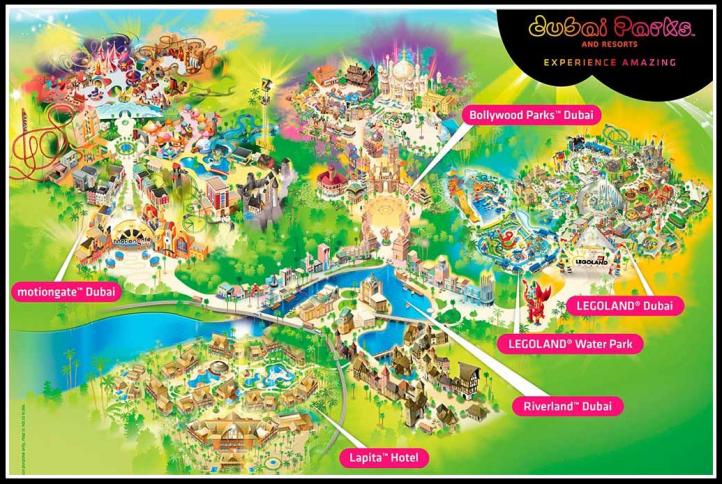 Another three world-class theme parks and one water park did not make people wait for too long as well. Let's take a look at them.


---

MOTIONGATE
---

MOTIONGATE is a complex dedicated to thirteen popular Hollywood blockbusters, including 29 different attractions and 15 live performances. The key characters around which the main events unfold are the heroes of the animated and feature films The Hunger Games, Ghostbusters, Step Up, Shrek, How to Train Your Dragon, Panda Kung Fu, Madagascar, Transylvania Hotel, The Smurfs, Green Hornet, Cloudy with a Chance of Meatballs and Underworld. It is a wonderful place to relax for the whole family, regardless of age.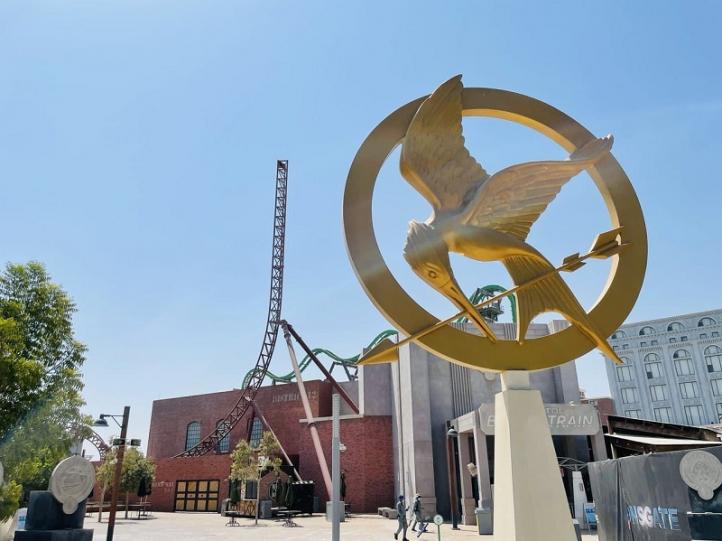 ---

LEGOLAND
---

LEGOLAND Dubai is a theme park for LEGO lovers, especially for children aged 2 to 12. There, guests will enjoy 40 slides, shows, and collections of LEGO structures. On the territory of MINILAND, you can admire the miniatures of world attractions skillfully made from LEGO blocks. There are six parts in total: FACTORY, LEGO CITY, KINGDOMS, IMAGINATION, ADVENTURE, and MINILAND.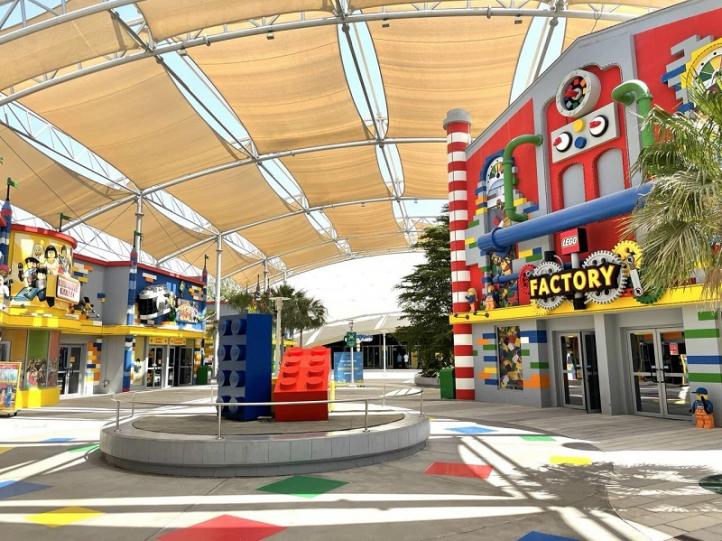 ---

BOLLYWOOD
---

Bollywood Parks is the home of Indian cinema and Bollywood in the UAE, including the JAAN-E-JIGAR musical theater, which hosts an original 2-hour performance with traditional dances and songs from incendiary India. Being here, you can try the role of a real movie actor and even shoot an episode with your participation under the guidance of a professional director.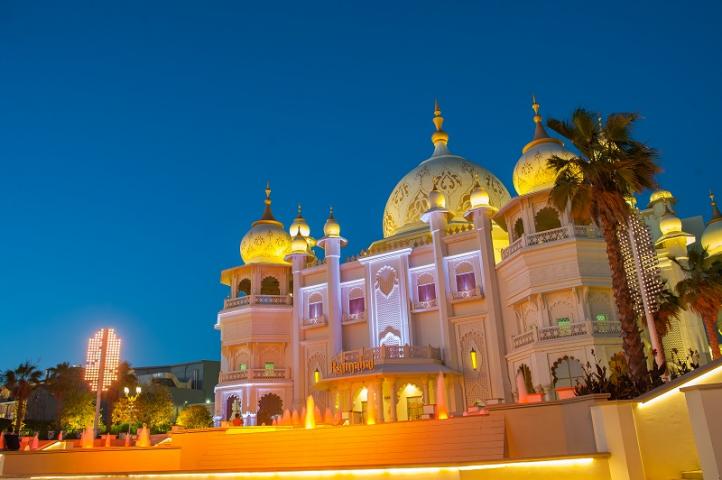 ---

LEGOLAND WATERPARK
---

LEGOLAND Water Park is a water park specially designed for the entertainment of the little ones up to the age of 12. But, despite this, parents will also find something to do here, as a number of slides are designed specifically for joint family pastimes. In the center, there is a huge bucket, which overturns thousands of liters of water on the frolicking children every few minutes.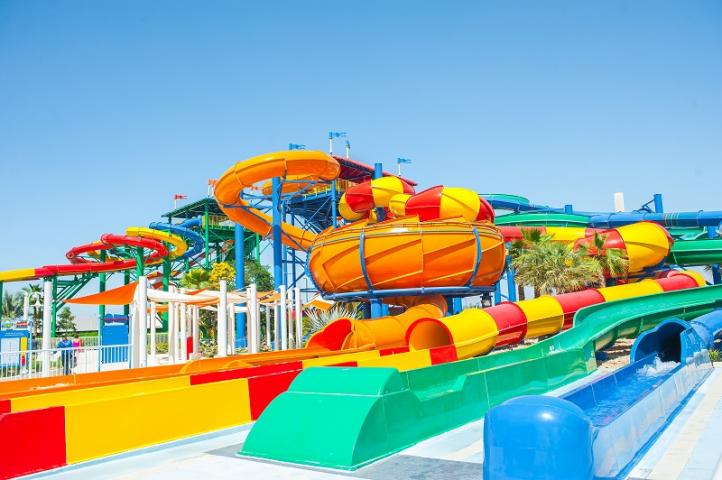 Here, everything amazing and incredible has merged together, and we can say that this is the place where the East meets the West, forming a magical and colorful mixture you haven't seen before.
It is impossible to even imagine that in just a couple of years, more than a hundred rides, slides, entertainment, shows, and performances would be built from scratch. They would definitely appeal to every member of the family. The age doesn't matter.
Those who want to enjoy the DPR fully and all the local benefits and opportunities can stay at the luxurious Lapita luxury hotel, made in the Polynesian style. In this case, you will find yourself right next to all the listed objects on the banks of a picturesque canal in a secluded corner of the emirate.

Parks Timing:

LEGOLAND
Mon-Thu 11:00 am – 6:00 pm
Fri and Sun 11:00 am – 7:00 pm


LEGOLAND WATER PARK
Thu-Tue 10:00 am – 6:00 pm
Wed – the park is closed


MOTIONGATE
Sun-Thu 01:00 pm – 09:00 pm
Fri-Sat 01:00 pm – 10:00 pm


BOLLYWOOD PARKS
Daily 03:00 pm – 11:00 pm


You can get to Dubai Parks and Resorts by city bus DPR1 from Ibn Battuta Metro Station (red metro line). The bus leaves in 7:20, 8:35, 09:50, 11:05, 12:20, 13:35, 14:50, 16:05, 17:20 and 18:35. The opposite direction is to 14:15, 15:30, 16:45, 18:00, 19:15, 20:30, 21:45 and 23:00. One way fare is AED 5 (1.4$)
---

Welcome to the Touristino Dubai website!
You can buy tickets at a discount
«Tours in Dubai» here >>>
---