Desert Safari tops the list of the most popular activities selected by tourists visiting Dubai and the rest of the Emirates.
Dubai is the ideal place for people who wish to enjoy the wild beauty of the desert and have a taste of Bedouin life.
There are plenty of desert safari packages in the market that cater to your individual taste. The essential ingredients of all of them are: a powerful SUV, a sand sloped landscape and a desert camp.
A typical desert safari starts the moment a 4x4 vehicle, driven by an experienced driver, picks you up from your hotel for an approximately 60 minute drive into the desert. Once you arrive at the starting point station, you have like 30 minutes that you can spend in a photo session, riding a camel or a quad bike, watching a falcon show or purchasing souvenirs.
Next is dune bashing time. Do not be alarmed if you see the tires of your vehicle being slightly deflated. Taking some air out of the tires increases the traction and gives the driver full control of the car, as you move up and down the dunes. If you feel particularly strong ask for the high dunes ride, otherwise choose something that will not destroy your mood.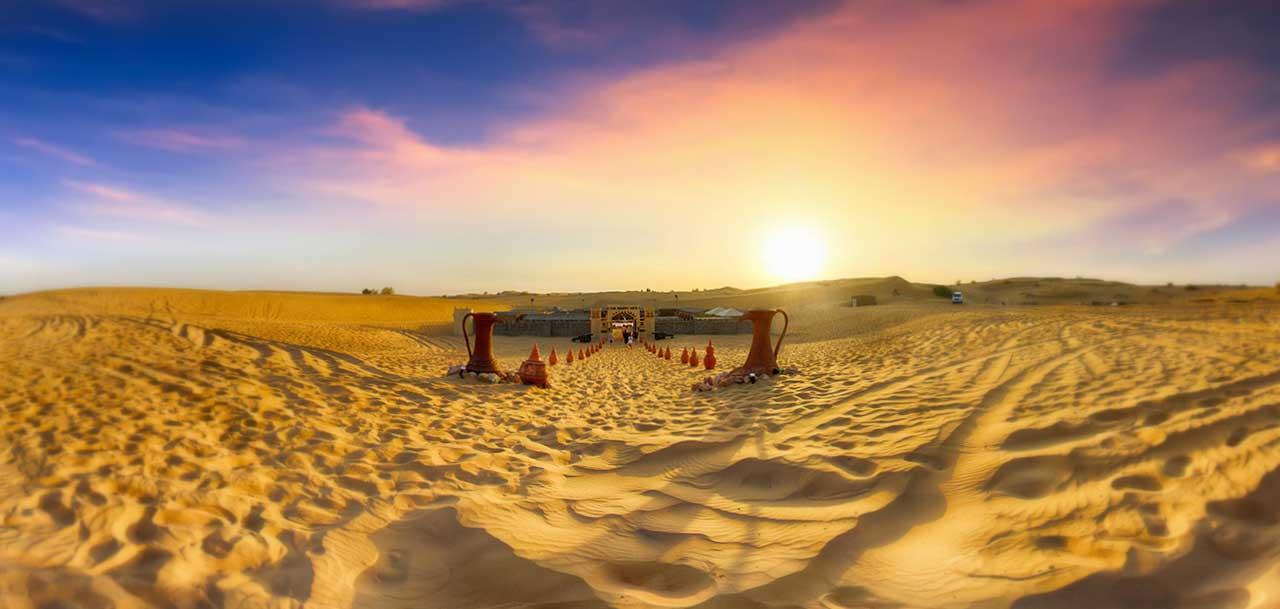 After you're done with the bushing, your driver will take you to your next stop, which is the traditional desert camp, right in the middle of the wilderness. You can engage in a number of activities in the camp, ranging from camel riding to sandboarding and from getting henna hand painting to picture taking dressed in traditional costumes.

The desert safari concludes with the barbecue party, followed by a belly dancing show and shisha smoking.

Opting for the overnight stay at the camp will give you the opportunity to learn first-hand how it feels to sleep under the stars and to watch the sunrise in the desert.